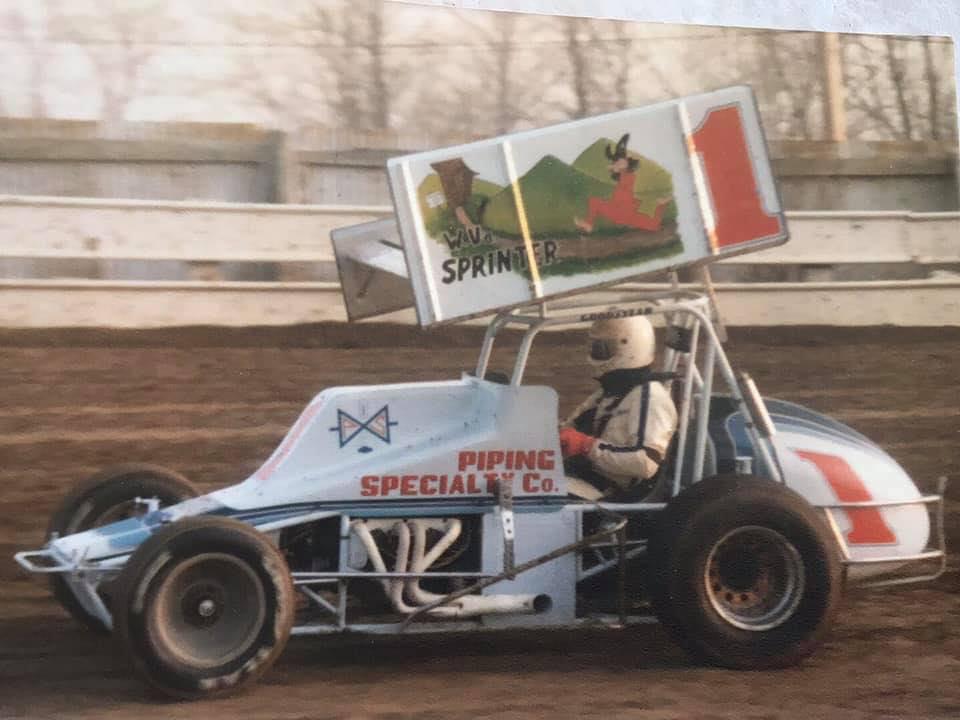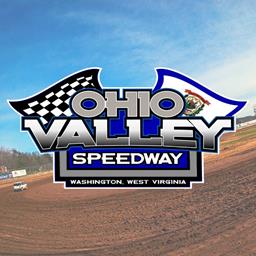 8/12/2023
Ohio Valley Speedway
---
Ohio Valley Speedway honors Pete Smith with 3rd Annual Pete Smith Memorial
Washington, W.Va. (Aug 11, 2023) – The Ohio Valley Sprint Car Association pitstops at Ohio Valley Speedway for 3rd Annual Pete Smith Memorial
Ohio Valley Speedway Feature Results, August 11, 2023
OVSCA Sprints: Chris Myers, Kory Crabtree, Tyler Street, Ricky Peterson, Jake Hesson, Cole Duncan, Lee Jacobs, Danny Smith, Keith Baxter, Jason Dollick, Bryan Nuckles, Hunter Lynch, Jamie Myers, Greg Mitchell, Garrett Mitchell, Tyler Wiles, Dave Dickson, Anthony Gaskins, Wayne McPeek, Chris Garnes
Las Trancas Super Late Model Feature: Tyler Carpenter, Harold Redman Jr., Colton Burdette, Ronnie Mayle, Zach Hill, Corey Delancey, Josh Tonkin, Cory Miller, Brian Baumberger, Robbie Bostic, George Klintworth, Ed Shuman, Greg Flinn, David Everly, Nelson Freshour, Freddie Carpenter
Polymer Services UMP Modified Feature: Chad Roush, Tyler Carpenter, Kyle Bond, KC Burdette, Kenny Johnson, Jeremy Blake, Larry Bond, Zach Newell, Vince Conrad, Jayden Ritchea, Justin Hart, Bobby Bagley, Robin Ours, Butch Whitecotton, Jim Ruckman, Tyler Misner
Pike Street Lanes Sportmod Feature: James Dennis, Nick Corbitt, Kendall Hodge, Ron Pickens, Levi Wright, Scott Alden, Greg Callahan Jr., Patrick Murphy, Scott Robinson, Heath Lattea, Pat Garrett, Ryan Yates, Joey Lattea, John Gibson, Al Smith, Matt Fizer, Kevin Smith, Reed Bishop
Bill's Auto Salvage SCDRA 4 Cylinder Feature: Toby Wilson, Matt Schofield, Jacob Hughes, Josh Ayers, Jeff Roberts, Eric Kidder, Joe Milligan, Ted Dille, Paul Midcap, Jeremy Simmons
Mike's Auto Body WRA Mini Wedge Veteran Feature: Tyler Ritchea, Jaycee Carpenter, Bryla Dowler, Colin Knox, Farrah Bailey, Izzy Robinson
Mike's Auto Body WRA Mini Wedge Young Gun Feature: Bryson Long, Kolten Burdette, Bently Parsons, Maddie Carpenter, Karter Perine, Easton Mayle, Coleben McMahon, David Gibson III, Walker Slayton, Ashton Glover DNS
Tonight's Mini Wedge trophies were sponsored by Gravel Hauling. Beverly, Ohio.
About Ohio Valley Speedway
Ohio Valley Speedway is a fast 3/8th mile dirt track located just south of Lubeck, WV on Rt. 68 South at Wadesville Road. For schedule, online tickets, rules or more information visit the website at www.raceovs.com and be sure to follow the 'Valley' at https://www.facebook.com/ohiovalleyspeedway for all the latest news and events or by calling 740-350-6800 or 716-378-1556.
---
Submitted By: Brooke Buchanan
Back to News