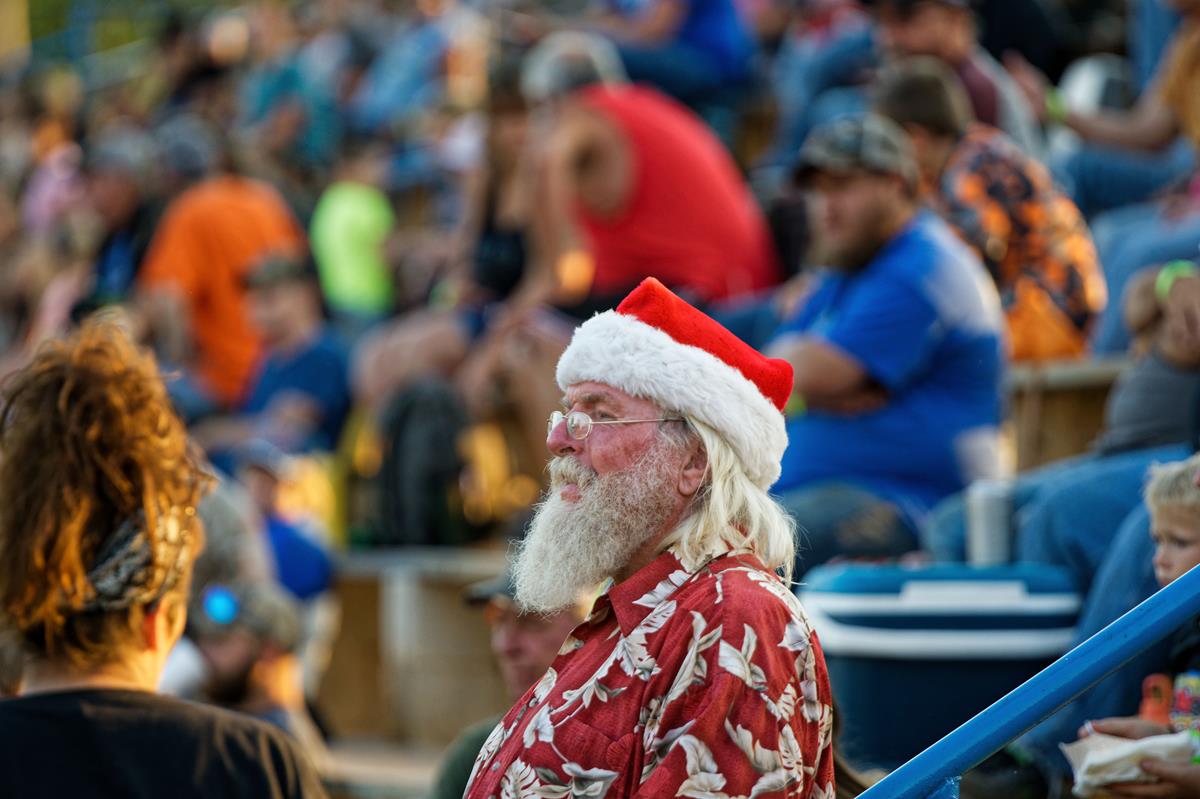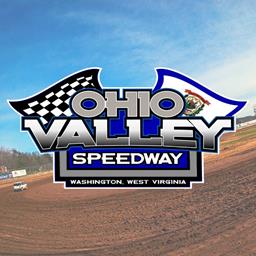 7/22/2023
Ohio Valley Speedway
---
Santa, the Grinch and Mid-Ohio Valley Toys for Tots make a Pit Stop at Ohio Valley Speedway for the Christmas in July Special
Washington, W.Va. (July 21, 2023) – Santa, the Grinch and Mid-Ohio Valley Toys for Tots make a Pit Stop at Ohio Valley Speedway for the Christmas in July Special. Event-goers were encouraged to bring toys to benefit Mid-Ohio Valley Toys for Tots this Christmas. Over nine boxes and nearly $1300 were raised to support area children this fall.
Ohio Valley Speedway Feature Results, July 21, 2023
Las Trancas Super Late Model Feature: Zach Hill, Chris Carpenter, Logan Hitt, Josh Tonkin, Jackie Burdette, Ed Shuman, Nelson Freshour, Gary Gellner, Marshall Wilbin, George Klintworth, Jacob Wilbin, Bill Whited, Harold Redman Jr., Chris Parks, Corey Galbreath, Ronnie Mayle
Polymer Services UMP Modified Feature: KC Burdette, Jesse Wisecarver, Robert Garnes, Kyle Bond, Chad Roush, Jeremy Blake, Chris Carpenter, Larry Bond, Bobby Bagley, Zach Newell, Kenny Johnson, Joe Hamon, Tyler Misner, Dusty Boley, Jayson Spaur, Mike Foggin, TJ Roush, Vince Conrad
Pike Street Lanes Sportmod Feature: Pat Garrett, Reed Bishop, Nick Corbitt, James Dennis, Curt Reck, Kendall Hodges, Ron Pickens, David Gibson, Derek Harrison, Carl Casto, Carson Farmer, Tommy Powell, Scott Robinson, Scott Alden, Ryan Keekley, Nic Green, Sonny Leek, Steve Bigley
Bill's Auto Salvage SCDRA 4 Cylinder Feature: Toby Wilson, Hunter Stephens, Matt Schofield, Jacob Hughes, Tyler Laughard, Mike Seevers, Josh Ayers, Joe Milligan, Jeff Roberts, Ted Dille, Paul Midcap, Dustin Garnes, Dan Moss
Mike's Auto Body WRA Mini Wedge Veteran Feature: Blake Tasker, Drey Perkins, CJ Craver, Bryla Dowler, Addison Tasker, Colin Knox, Tyler Ritchea
Mike's Auto Body WRA Mini Wedge Young Gun Feature: Bryson Long, Walker Slayton, Peyton Gibson, Coleben McMahon, Karter Perine, Maddie Wilson, Easton Mayle, Bentley Parsons
Mike's Auto Body WRA Mini Wedge Young Gun Feature B: Karson Burdette, Lucas Roush, Rayah Perkins, Ashton Glover, David Gibson III, Asa Perkins
Tonight's Mini Wedge trophies were sponsored by Mike's Auto Body. The Young Gun Feature B trophies are sponsored by Roush Family Farms.
About Ohio Valley Speedway
Ohio Valley Speedway is a fast 3/8th mile dirt track located just south of Lubeck, WV on Rt. 68 South at Wadesville Road. For schedule, online tickets, rules or more information visit the website at www.raceovs.com and be sure to follow the 'Valley' at https://www.facebook.com/ohiovalleyspeedway for all the latest news and events or by calling 740-350-6800 or 716-378-1556.
---
Submitted By: Brooke Buchanan
Article Media
Back to News