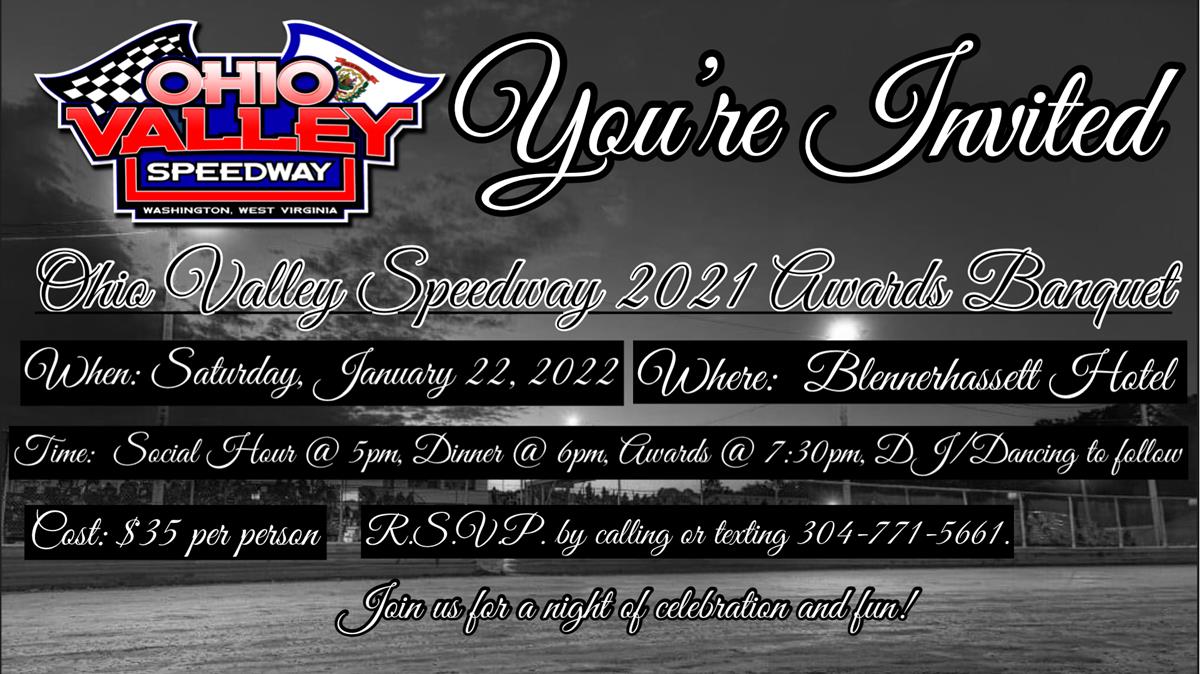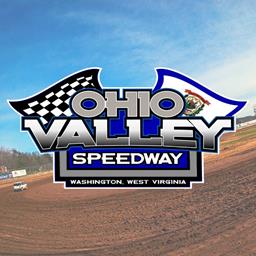 12/18/2021
Ohio Valley Speedway
---
Ohio Valley Speedway Set to Honor 2021 Champions at Awards Banquet
With the 2021 racing season in the rear-view and drivers looking ahead to 2022, the Ohio Valley Management Group have announced the Champions Award Banquet date for Ohio Valley Speedway. This year's ceremony and accolades will be doled out on Saturday, January 22nd at the historic Blennerhassett Hotel, located 320 Market St., Parkersburg, WV.
Highlighting the evening will be the crowning of the 2021 Ohio Valley Speedway Track Champions including Ronnie Mayle of Chesterhill, Ohio in the Las Trancas Super Late Model division; Coleman Evans of Mineral Wells, WV in the UMP Modified division; Toby Wilson of Mineral Wells, WV in the Pike Street Lanes Sportmod division; Sam Dickel of Mineral Wells, WV in the Bill's Auto Salvage SCDRA 4 Cylinder division; along with Logan Perine and Isaac McLeish picking up Mike's Auto Body WRA crowns.
In addition to the champions, the top five positions in each class will also be honored. All are welcome to attend the banquet--drivers, fans, crew members, officials and sponsors-- as we pay tribute to those who achieved excellence in 2021 along with previewing the upcoming 2022 season.
The Blennerhassett Hotel will be hosting the fine dining experience featuring a baked steak dinner being served to attendees. Coffee, tea, and water is also included while other drinks will be available for purchase at the bar. Cost to attend the 2021 Championship Awards Banquet is $35 per person and RSVPs are strongly encouraged for planning purposes. You can RSVP by calling or texting 304-771-5661 to provide the number in your party and reserve your table. Tickets may also be purchased online on our website at www.raceovs.com. Hotel rooms are also available for any guest wishing to stay overnight following the awards ceremony. A discount on hotel accommodation pricing is available to those attending the Banquet. Doors will open at 5:00 pm for social hour, dinner will be served at 6:00 pm with awards handed out at 7:30 pm with DJ and Dancing to follow.
---
Submitted By: Dan Patterson
Back to News